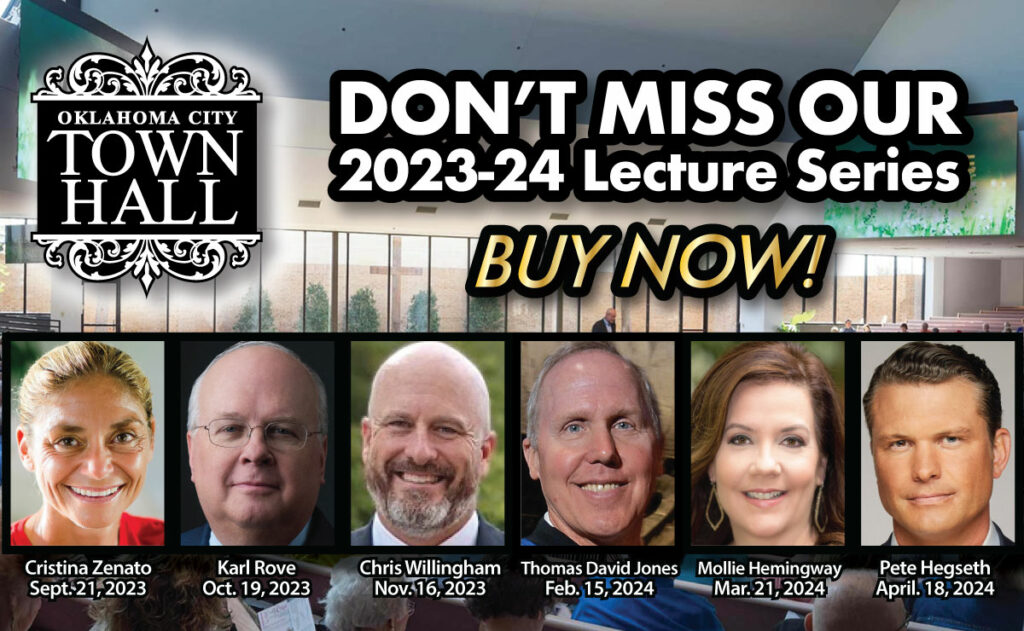 To Order Full Season Lecture Membership Click the Add-to-Cart Button below.
For additional ticket information call Molly Wehrenberg at 405.202.4262.
---
---
Upcoming 2022-23 Speaker Bios
---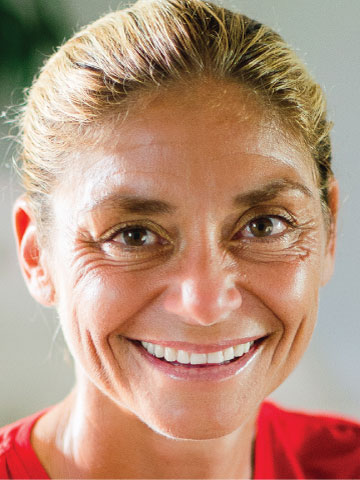 Cristina Zenato
September 21, 2023
Professional Diver/Shark Whisperer
A professional diver since 1994, Cristina is an active shark behaviorist, passionate underwater cave explorer, a champion for ocean conservation, underwater photographer, speaker and writer. Cristina's work can be summarized in three words: Exploration, Education and Conservation.
A member of the Women Divers Hall of Fame and The Explorers Club, she is a firm believer in the power of education and spends her time teaching below and above the water. In 2019 she founded the nonprofit People of the Water organized to widen the condition and distribution of training, education, research and studies related to water, ocean and environmental issues affecting people and the animals of their environments.
Order Single Ticket for Cristina
---
Karl Rove
October 19, 2023
Political Strategist/Author
An iconic strategist and one of the most sought after political pundits of our time. Rove is best known for his provocative and robust knowledge of major political issues. He served as senior advisor and Deputy Chief of Staff to President George W. Bush. While at the White House he supervised the offices of Strategic Initiatives, Political Affairs, Public Liaison, Intergovernmental affairs and was Deputy Chief of Staff for Policy, coordinating the White House policy-making process.
He was the architect of President Bush's White House victories. Mr. Rove writes a weekly op-ed for the Wall Street Journal, and he is author of the bestseller, Courage and Consequence, along with his latest book. The Triumph of William McKinley.
Order Single Carl Rove Ticket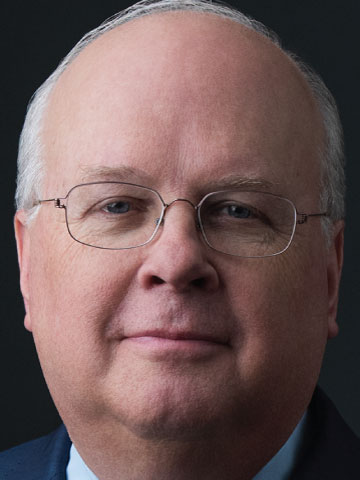 ---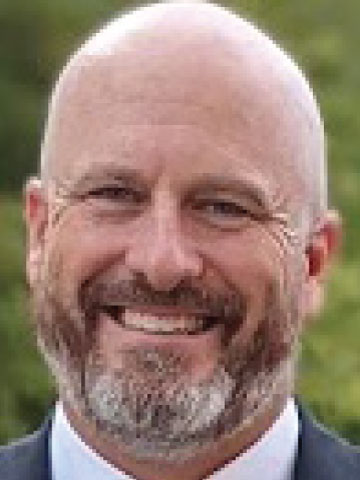 Chris Willingham
November 16, 2023
United States Marine
Military Working Dogs
A retired Master Sergeant in the United States Marine Corps that spent the majority of his 20 year career dedicated to the Military Working Dog (MWD) Program. He was a handler, trainer, instructor, supervisor and program manager.
Willingham was instrumental in developing the MWD courses and policies and was active in community outreach bringing awareness to MWD. Lucca and Chris conducted counterinsurgency operations, located numerous improvised explosives and were credited with saving countless lives. Lucca led more than 400 missions during her career and no one was ever hurt until the day she herself suffered a severe injury on the battlefield. Chris is now President of the United States War Dog Association.
Order Chris Willingham Single Ticket
---
Thomas David Jones
February 15, 2024
United States Astronaut,
Pilot, and Author
A NASA veteran on four Space Shuttle flights, logging more than 53 days in space. While on successiveflights of the Space Shuttle Endeavor, Jones flew as a mission specialist running science operations and then served as payload commander on the SRL-2 mission. Jones was Space Shuttle commander and successfully deployed and retrieved two science satellites while setting a shuttle endurance record of nearly 18 days in orbit.
Aboard Space Shuttle Atlantis, Jones and his crew delivered the Destiny module to the International Space Station. Jones assisted in the installation of that lab in a series of three spacewalks lasting 19 hours. He now spends his time as a planetary scientist, space operations consultant and author, appearing frequently as a science/space commentator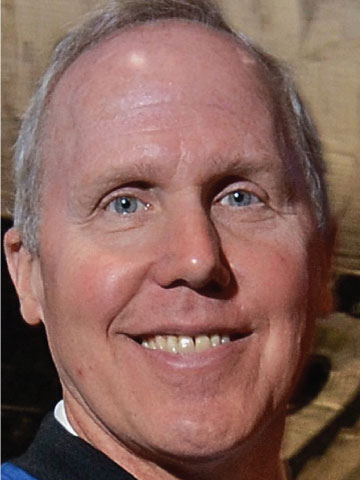 ---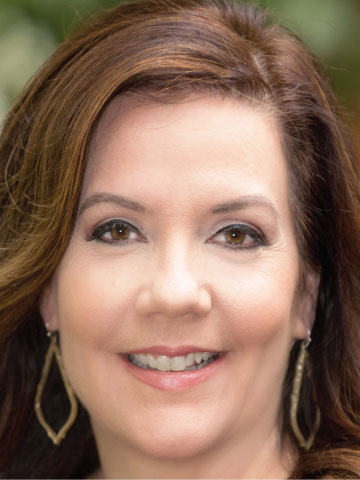 Mollie Hemingway
March 21, 2024
Senior Editor of the Federalist/
Political Analyst
An American conservative author, columnist and political commentator with unique and thoughtful reporting and analysis of American politics and culture. Hemingway helped launch and serves as editor in chief of the online magazine, The Federalist, which has become one of the most influential voices in politics and has millions of readers. She is a Senior Journalism Fellow at Hillsdale College where she teaches journalism. She has been profiled in the New York Times and her work has appeared in The Wall Street Journal, USA Today, The Los Angeles Times, The Guardian, The Washington Post, and many others. She is co-author of the new national bestseller, Justice on Trial: The Kavanaugh Confirmation and the Future of the Supreme Court.
---
Pete Hegseth
April 18, 2024
Commentator, Author,
Combat Veteran
Hegseth's most recent book, Battle for the American Mind, spent over twelve weeks on the New York Times Bestseller List. Hegseth served as an Infantry Officer in the Army National Guard in Afghanistan, Iraq and Guantanamo Bay and was the former executive director of political advocacy groups, Vets for Freedom and Concerned Veterans for America.
He is a commentator on every major program at Fox News. He regularly guest-hosts for Fox & Friends, The Five, Hannity, Ingraham Angle, and Jesse Watters Primetime.
Pete is the host of multiple ongoing series: Modern Warriors, Battle in the Holy Land, The MisEducation of America, Untold: Patriots Revealed and the LIfe of Jesus. He also hosts the agship annual FOX Nation Patriot Awards and headlines Fox Nation's coverage of major political events.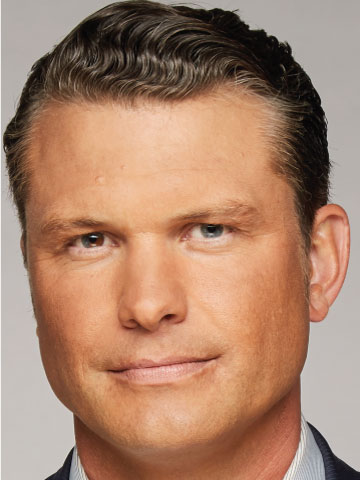 ---
Thanks to our Corporate Sponsors
Platinum






---
Gold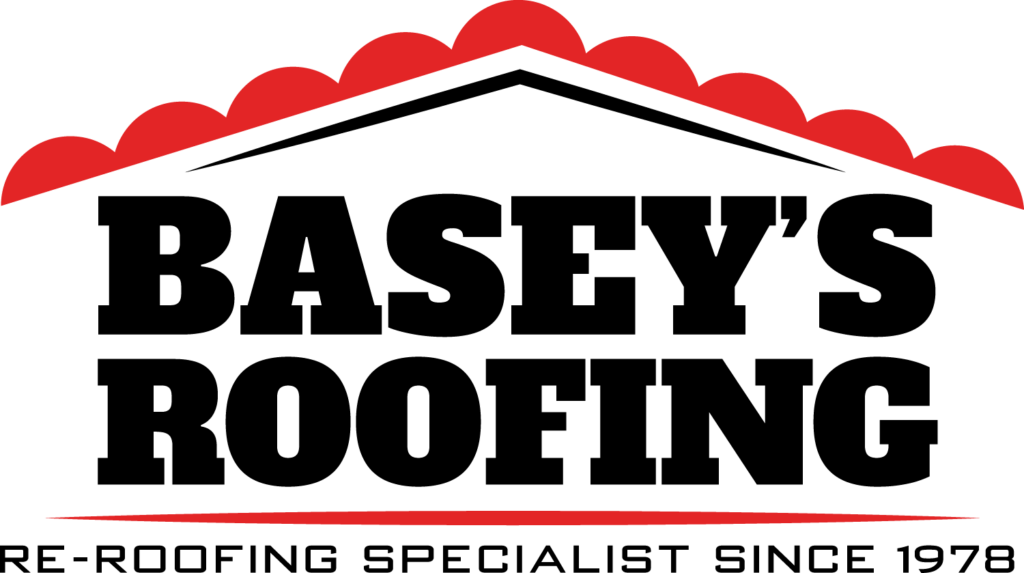 ---
Silver